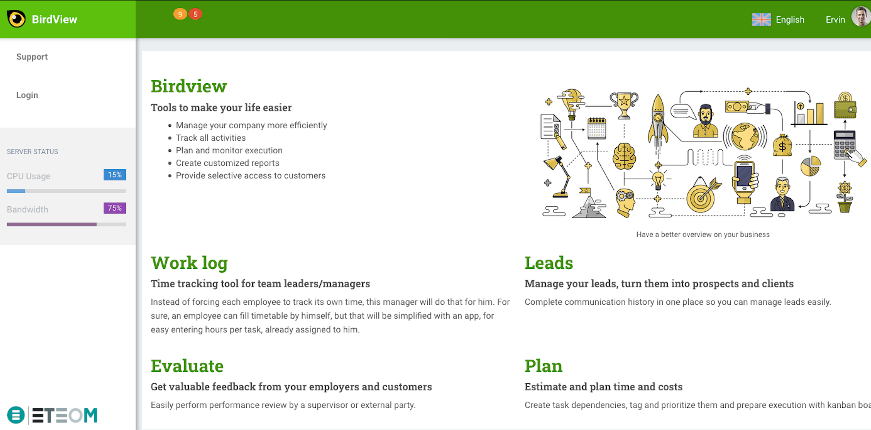 Aufmaß tracker – BirdView
Monitoring employee performance is very important today so that people who excel in hard work and commitment are adequately rewarded and encouraged to continue their work in the same trend.
For our needs and the needs of several of our customers, we have developed our own application called Aufmaß tracker – BirdView.
Key activities:
– logging work
– evaluate things
– Easy access via the internet or mobile
– Announce jobs at companies and have application forms created
– Import data from any source
Key resources:
– Easy adjustment
– Our system can run on a customer hosted database to keep the data internal
– Human analytics for reviews
– Create custom reports
– Fleet management
– Simple accounting
– Resource manager
For more information or purchase please contact us.